Don Knotts entertained us all for decades but there are some things about this legendary actor/comedian you never knew.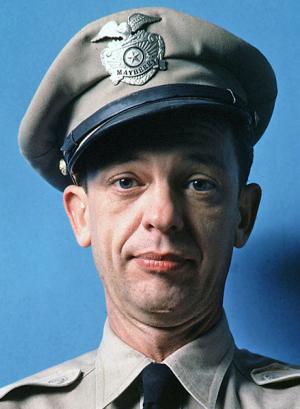 He performed with a ventriloquist dummy named Danny "Hooch" Matador.
Before he became a fixture on "The Andy Griffith Show," Knotts wanted to become a ventriloquist. When Knotts left high school, he pursued it as his full-time career. He named the doll Danny for his act "Don and Danny." At first, Knotts only performed with a wooden dummy named Danny. After not much success with the dummy, he finally ditched it.
The dummy is on the ocean floor
According to Knotts, he threw the dummy into the South Pacific. Who knows if that's the truth, but we like to imagine him sitting somewhere on the ocean floor.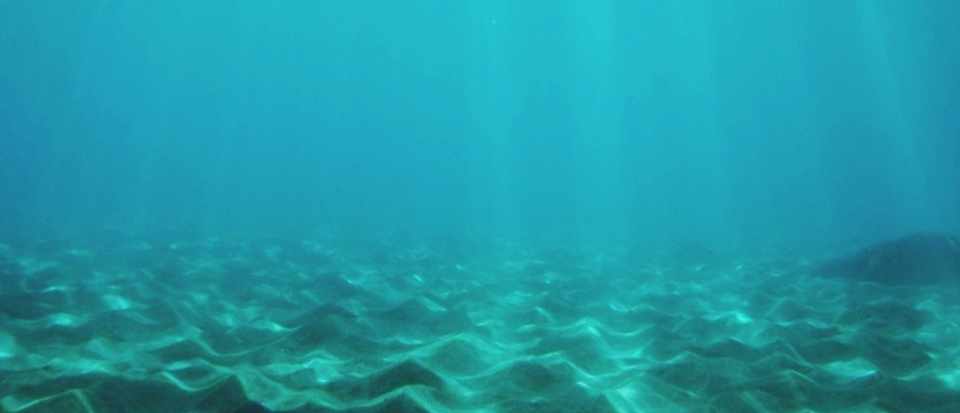 His first television role was on a soap opera.
The casting director certainly did not know how to best utilize Knott's talents in Search for Tomorrow, as the young actor played Wilbur, a man lying unconscious in a bed.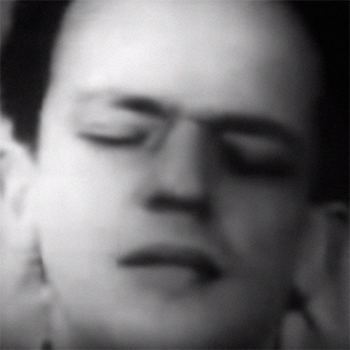 He recorded one stand-up comedy album.
It's no wonder that The Andy Griffith Show was so funny, and continues to tickle the funny bones today. Andy Griffith broke onto the scene in 1953 with his gut-busting monologue "What It Was, Was Football." His television co-star and a life-long friend had the chops to be a stand-up comedian as well. On his only comedy album, 1961's An Evening with Me, Knotts delivers his "Weatherman" routine, which he would also famously perform on The Steve Allen Show.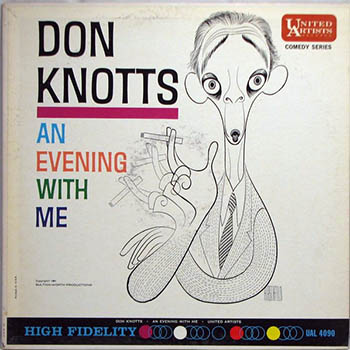 He left 'The Andy Griffith Show' because he thought Andy would end the series after five seasons.
According to Knotts, Andy Griffith repeatedly expressed his desire to end the sitcom after its fifth season. So, during the production of that fifth season, Knotts began to explore a big screen film career and entered talks with Universal Pictures. When Andy decided to keep the show going another three years, Knotts opted to stick with his film career, entering a five-movie contract with the studio.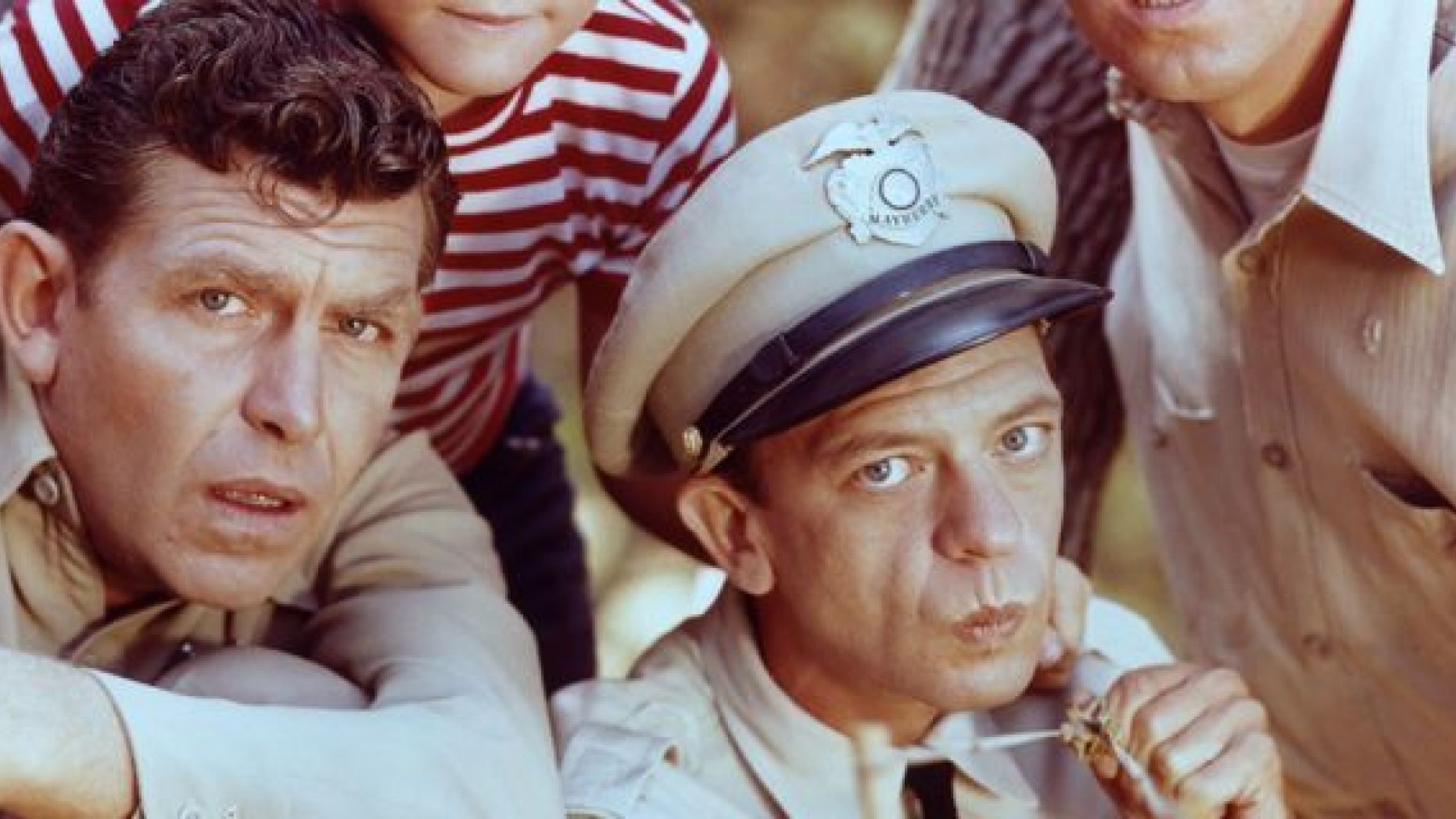 'The Ghost and Mr. Chicken' was based on an 'Andy Griffith Show' episode and featured much of the cast and crew.
For his first movie after leaving the sitcom, Knotts brought along many coworkers — and a concept. Knotts took the idea for the plot from the episode "The Haunted House." Frequent Andy Griffith writers Jim Fritzell and Everett Greenbaum handled the script. Director Alan Rafkin had helmed 27 episodes of Andy. Several familiar Mayberry faces popped up, too. Hal Smith, a.k.a. Otis, appears, as do Dorthy Neumann (Otis' wife) and Hope Summers.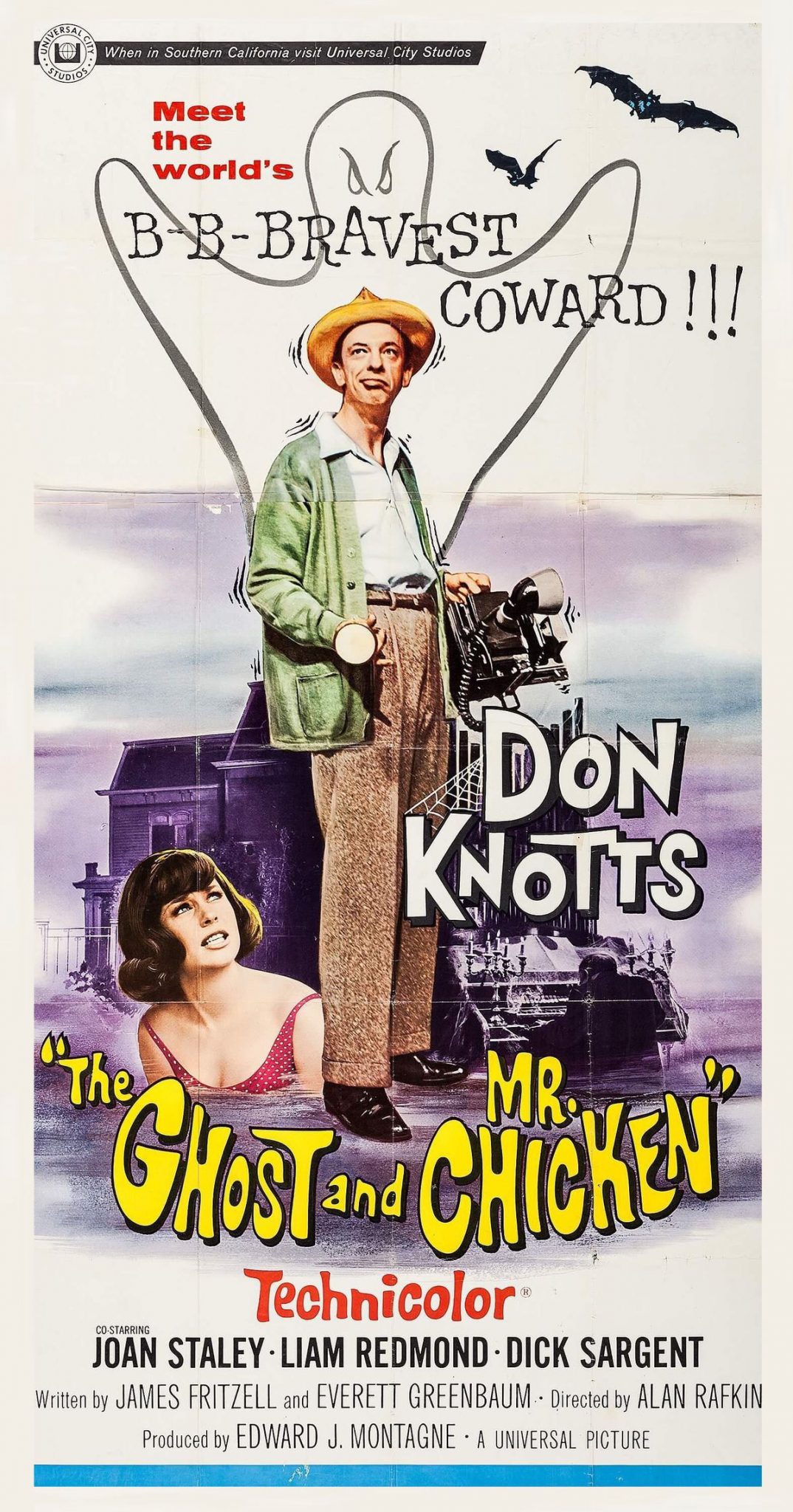 Andy Griffith was a GHOST writer on 'The Ghost and Mr. Chicken.'
Yes, even ol' Andy himself had a ghostly hand in the development of the movie. Knotts recalled, "Remembering what a good story constructionist Andy Griffith is, I called Andy and asked if he would consider helping us put this story together. He said he'd be happy to."
Don Knotts and Andy Griffith remained lifelong friends both on- and off-screen. The two never had a serious fight and worked together for many years.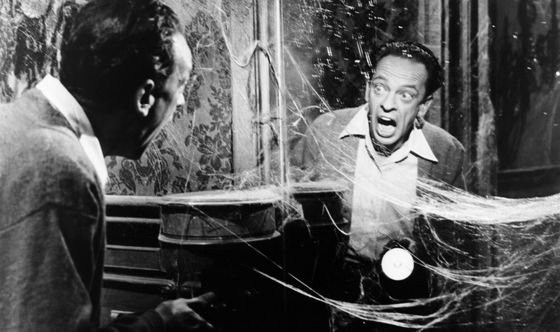 He hosted a short-lived variety show with Gary Burghoff in 1970.
The Don Knotts Show lasted mere weeks in the 1970–71 season, despite the comedy show featuring a ton of talent. Gary Burghoff, best known as Radar on M*A*S*H, was a featured player. Additionally, Florence Henderson, Chuck Connors, the Carpenters, Jill St. John and most of the Bridges family appeared.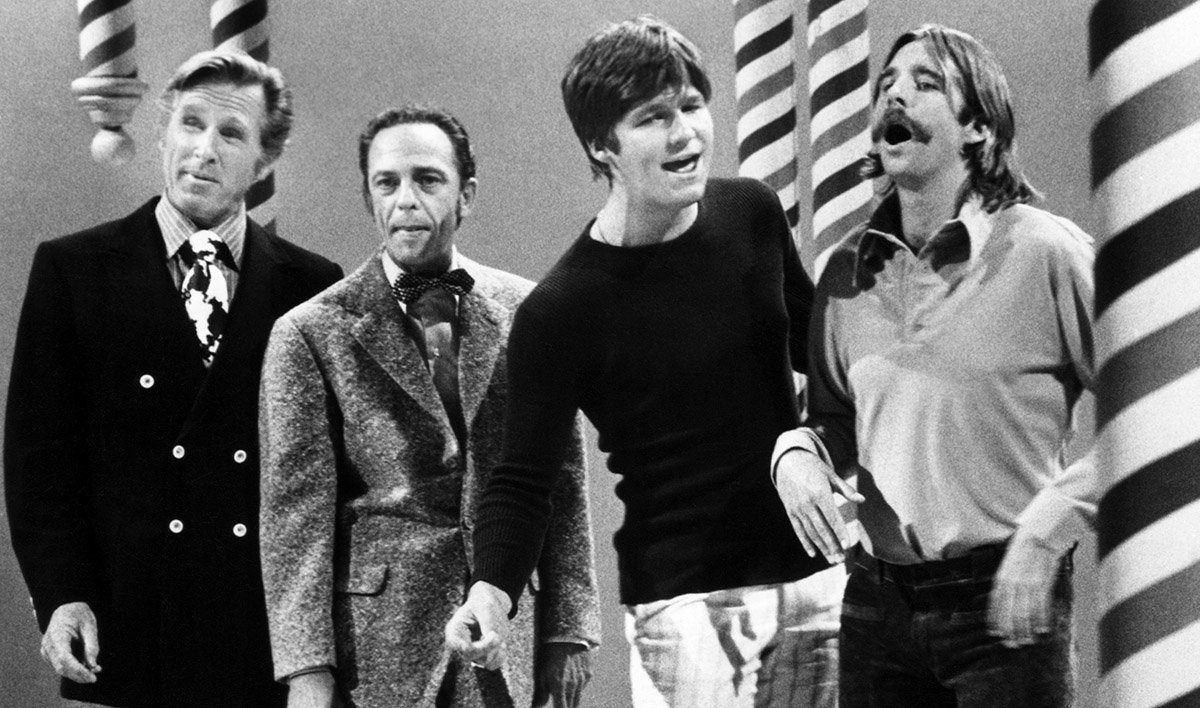 His 'Three's Company' character took Chrissy's lines when Suzanne Somers walked from the show.
In 1980, riding a wave of fame, Somers demanded more money, requesting a significant pay bump from $30,000 an episode to $150,000. The actress skipped tapings of the sitcom to negotiate her contract. The writers would produce alternate scripts that included Chrissy, printed in pink, and that omitted her character, printed in blue. In her absence, her lines often went to Knott's Mr. Furley, as in "And Justice for Jack."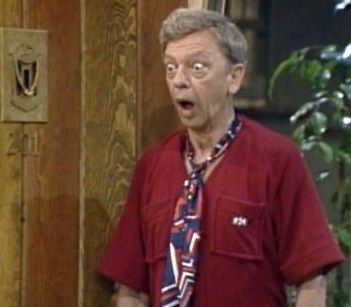 Dick Van Dyke was originally intended to play the TV repairman in 'Pleasantville.'
In early drafts, the script intended for Van Dyke to fill the nostalgic role, running Rob's TV Repair, which was named for his character Rob Petrie on The Dick Van Dyke Show.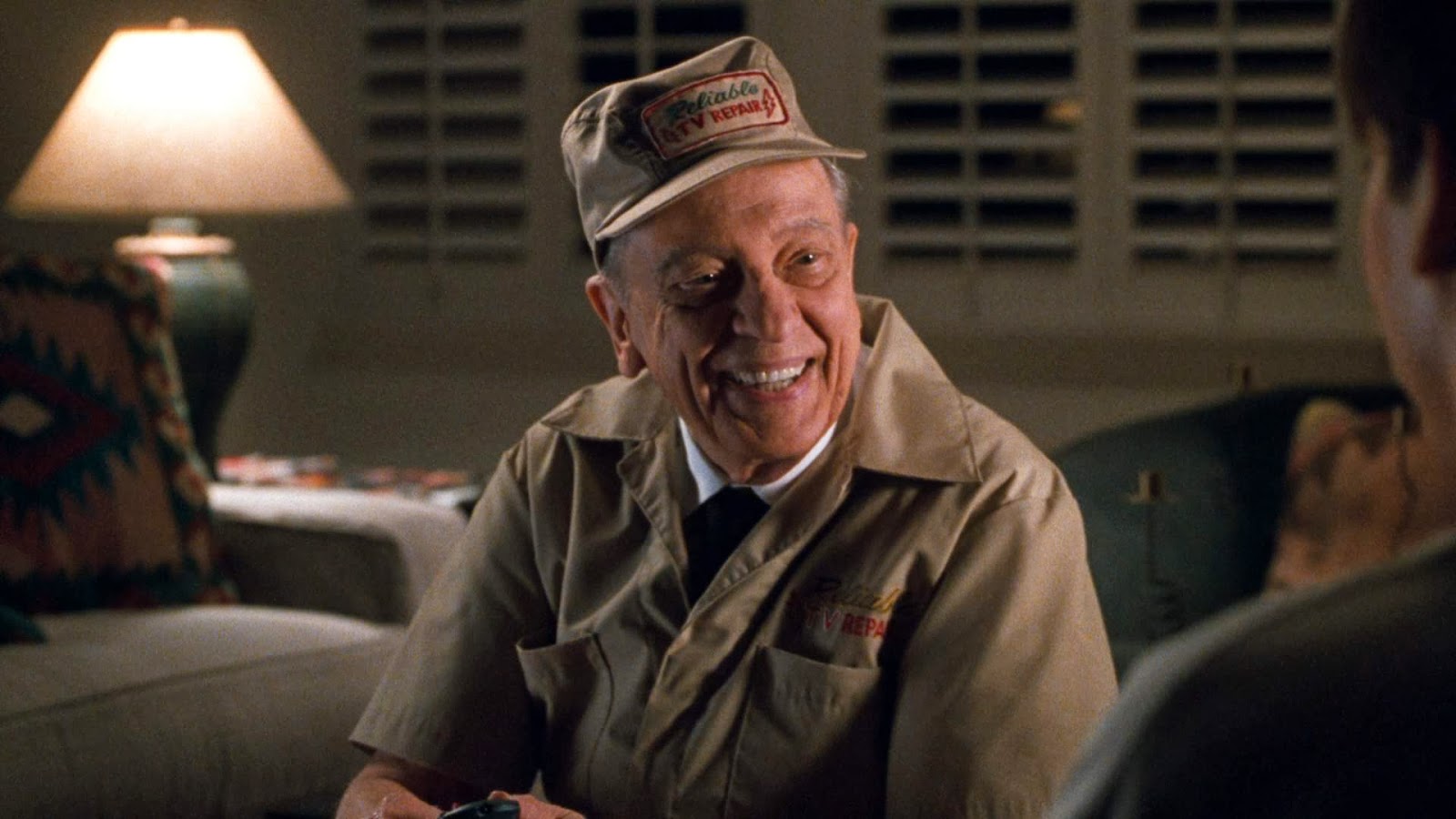 Military Service
Knotts enlisted in the United States Army at the young age of 19 after his freshman year of college. Knotts was an Army reservist for a week before reporting for active duty one week later. Knotts served for three years and spent most of his service entertaining the troops. He toured the western Pacific Islands as part of a G.I. comedy show called "Stars and Gripes."
Knotts served in the United States Army under the military service number "35 756 363" from June 21, 1943, until January 6, 1946. He was discharged at the rank of Technician Grade 5, which is equivalent to the rank of a Corporal.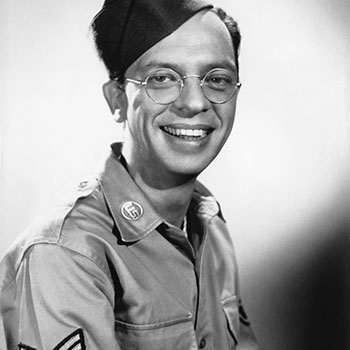 Awards for his Service
Knotts was a World War II veteran who was awarded the World War II Victory Medal, Philippine Liberation Medal, Asiatic-Pacific Campaign Medal, Army Good Conduct Medal, Marksman Badge, and the Honorable Service Lapel Pin. Now that's some proof of service!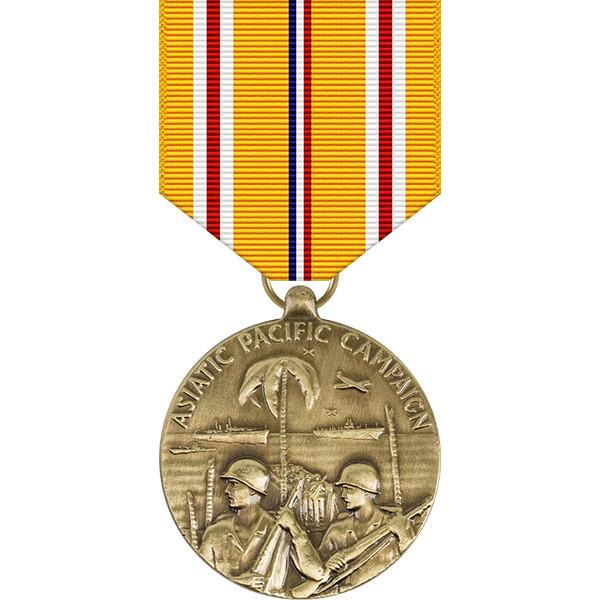 His first jobs
When Knotts was told he didn't have a future in acting, he took a job plucking chickens for a local market. Little did everyone know that Don Knotts would soon become one of America's most beloved TV personalities.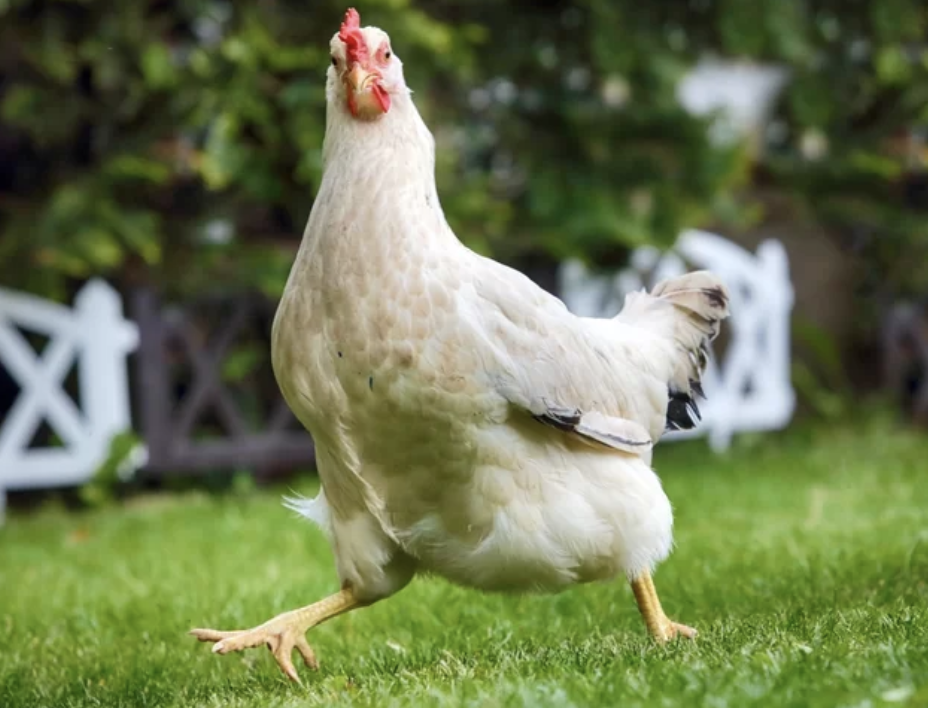 The trademark expression
Knotts was known for playing socially inept, nervous men with low self-esteem. He developed a signature wide-eyed stare which he used to express frustration or shock and used a high-pitched voice.
John Ritter
Knotts was also a longtime friend of John Ritter. He appeared alongside him during a cameo on an episode of "8 Simple Rules" in 2002, which paid homage to Three's Company.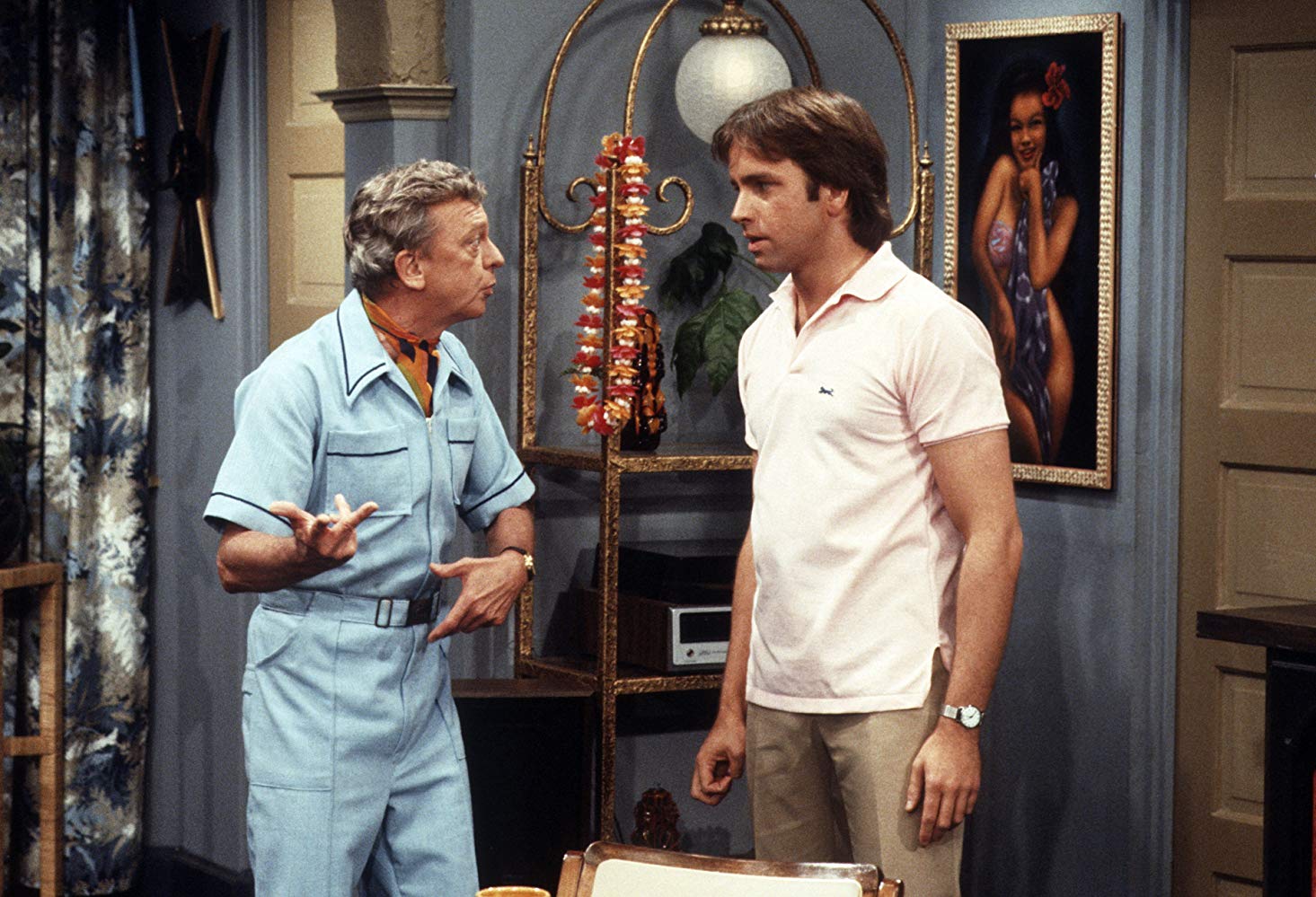 Don Knotts and Dennis Weaver
Weaver and Knotts, unfortunately, passed away not only at the same age but also on the same exact day. Knotts and Weaver had worked together a number of times throughout their careers.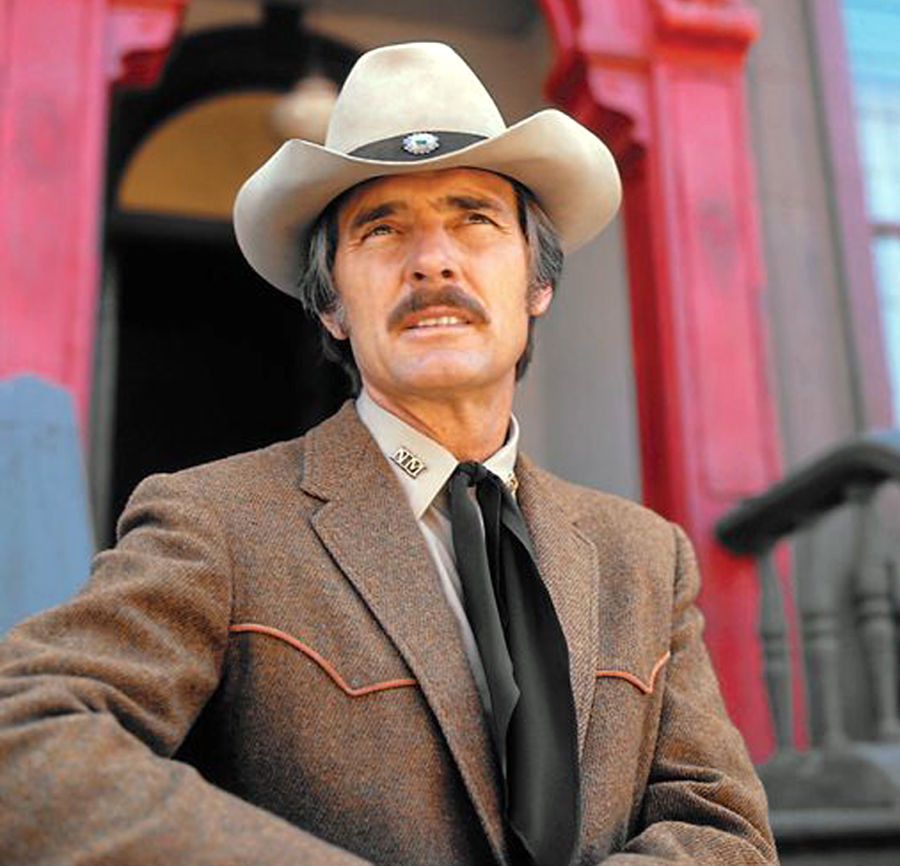 His death…
Don Knotts passed away at the age of 81 on February 24, 2006, at the Cedars-Sinai Medical Centers in Los Angeles, California. His death was a result of pulmonary and respiratory complications which led to lung cancer-related pneumonia.
During his career, Knotts appeared in over 86 movies and TV shows.
He is buried at Westwood Memorial Park in Los Angeles among many other beloved celebrities. His gravestone reads exactly the way he would have wanted it to: "He saw the poignancy in people's pride and pain and turned it into something hilarious and endearing."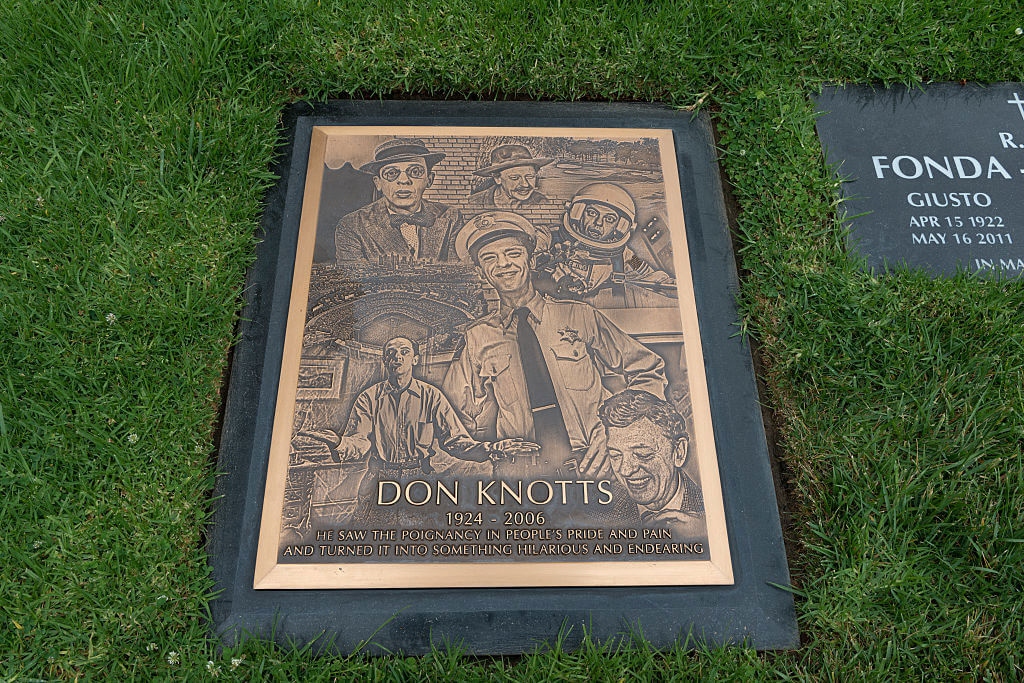 SOURCE: http://jesusdaily.com/