Brodie Brooks is an 11-year-old who was on a 4th of July fishing trip with family at Lake Hartwell in Anderson, South Carolina. He was out fishing on the lake when he felt a strong tug on his fishing line. He was excited to see what fish could possibly be at the end of his line, but what he found instead was an old, waterlogged purse.
"He gets it to the top of the water, all of a sudden I see it's a purse. I said, 'Man you ain't caught no fish, you caught a treasure!'" said his relative, Ben Meyers. There is no telling how long this purse had been at the bottom of the lake, but when Brodie opened it he was shocked! The purse contained tubes of lipstick, a hair pick, a wallet, checkbook, as well as credit cards and photo IDs all in good condition.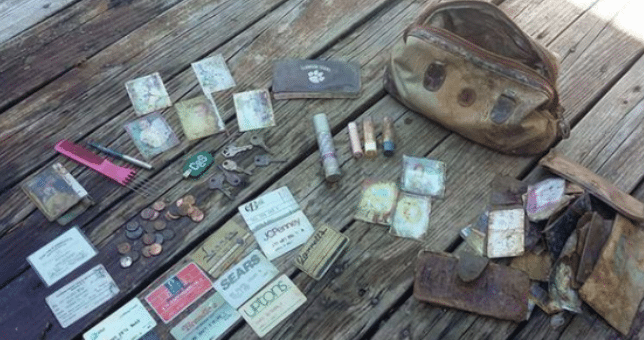 But, that's not even the strangest part! Ben, Brodie's relative, actually recognized the woman in the pictures that he found inside the purse! Ben looked at the IDs and realized that the owner was a long-time family friend named April Deanhardt. He called April up and asked her, "By chance, did you lose a pocketbook maybe 20 years ago at the bottom of Lake Hartwell?"
And it was hers! She'd always believed that the purse had been stolen, she never thought it would be at the bottom of the lake. The last time she recalled seeing the purse was all the way back in 1992 when she was fishing at the reservoir with her husband and baby. She'd always thought that two men who were fishing close by had taken it, and she said "I was devastated, I was crying. I knew it was going to be a lot of work trying to cancel all my credit cards and license. The main thing was my little boy was 15 months old and all his pictures were in there."
"It's quite humorous, considering the wallet, perfume, lipsticks, numerous credit cards from stores that were open 25 years ago, family pictures, 52 cents in change, a checkbook, a teasing comb, etc.," said her daughter, Abby Bolt. "It's a serious time capsule!"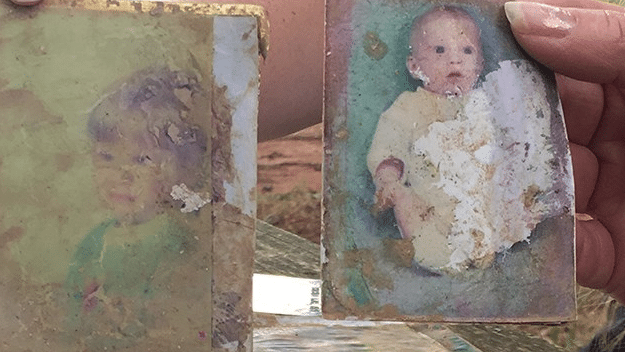 Share this amazing story and remind others that God has a strange way of bringing things and people back together!
SOURCE: http://jesusdaily.com/